Prospecting is an essential part of
any
successful ad tech company. And for that, you need the right preparation and tools.
To help, we've assembled MediaRadar's Sales Prospecting: A Guide for Ad Tech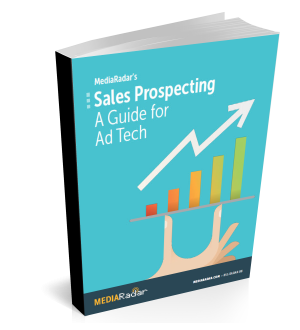 Step-by-step, this guide will walk you through each stage of the sales process — from research and prospecting for new customers, perfecting the pitch and closing the deal, to effectively retaining existing customers.