Company History & Information
Year Founded: 2006

Founders: Todd Krizelman & Jesse Keller

Clients: 1,400

Key Accounts: Wired, The Knot, ESPN, People, Esquire, ADmantX, Omnicom Media Group, Backpacker, Popular Science, Xaxis and more!

Team: 400+

Brands Assessed: 3.1 million and counting - well over 1,000 are added daily

Awards: Stevie Award for Sales Customer Support (2014, 2015, 2016, 2017), New York City Venture Fellow, Ernst & Young Entrepreneur of the year

News outlets relying on MediaRadar to enhance their reporting: New York Times, BusinessInsider, Advertising Age, Adweek, Folio, MediaPost, MediaLife, and dozens more.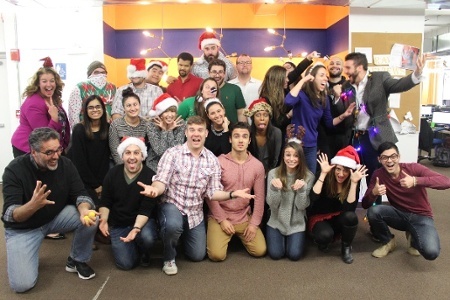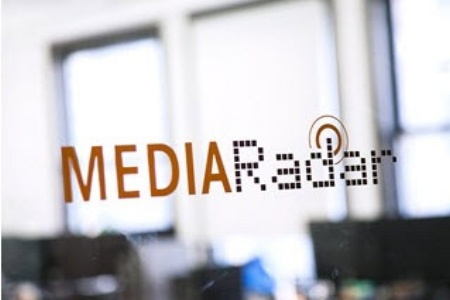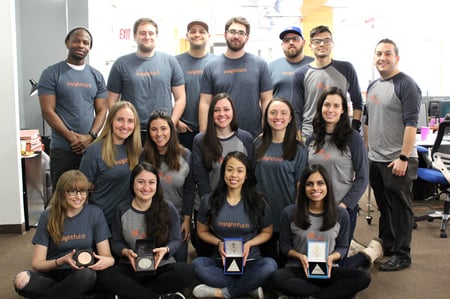 Fun Facts:
MediaRadar's development team has over 15,000 hours of combined Mario Kart experience… and counting.

We celebrate well over 400 birthdays each year.

You have to get here early on Wednesdays for the most -and best- bagel choices.

There truly is such thing as a height advantage when playing giant Jenga.

There is no other color but orange at MediaRadar.

Everyday Sarah Jones, our analyst, sends more than 7,000 e-mails containing customized, detailed analysis to our clients. How does she do that?