Over-the-Top or OTT content accounts for 52% of HH viewing according to NDP Group, a consumer spending tracking service. Due to the success of this growing media platform, we wanted to see where the major OTT platforms are diversifying their marketing efforts. Recently, MediaRadar partnered with Found Remote to share some of our results from the end of September.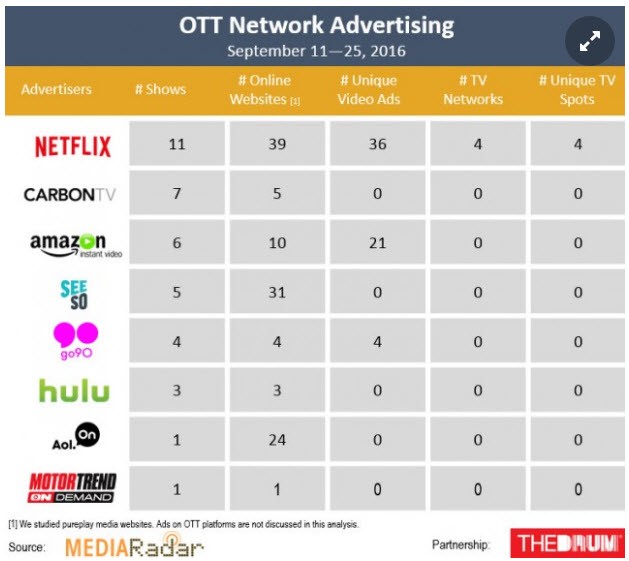 AOL's first original reality series Connected is in its 2nd season, in which six people in NYC film their daily lives–the show was promoted across an extensive 24 websites. This was the highest number of websites across all OTT show promotion.
Seeso's Hidden Bajillion Dollar Properties was advertised across 17 sites. This was the second highest number of sites.
From September 11-25, 2016 Netflix was the only OTT Network to promote their programming on linear TV.
Netflix is advertising across all mediums. They are currently promoting 11 shows across 39 sites. They promoted Narcos the most during this time followed by The Get Down.
90 percent of Amazon's unique video spots were for their original series, Transparent.