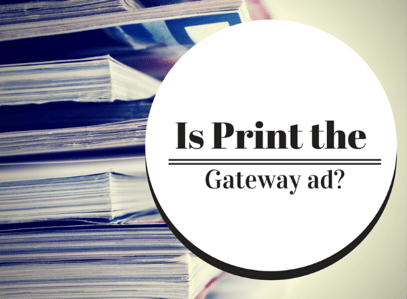 In an increasingly digitalized world, one where consumers are inundated with information on a daily basis, the power of the printed word has come into question. With everything from the latest trends and news stories to niche knitting information available at the touch of a button or screen, do advertisers still find value in buying print placements? In a recent analysis of advertisers who place with the MPA, the Association of Magazine Media, MediaRadar discovered that:
29% of print advertisers also ran digital campaigns
51% of brands that ran video, ran in print, and
44% of brands that ran native ran in print
What does it mean?
With nearly a third of all print advertisers running digitally, it is clear, that said advertisers find value in cross-platform campaigns. More so, these advertisers are more likely to buy high CPM digital ads, such as video and native. Across these titles, there were 1,272 new video advertisers and 1,683 new native advertisers in 2016. Direct placements also increased by 13% year over year. By optimizing existing print relationships into cross-platform buys, publishers can ensure they are winning the largest share of pocket from advertisers. As such, print continues play an integral role in today's advertising landscape.