With the start of a new month, comes a number of advertising mergers and acquisitions to report. Here, we'll be taking a look at all of the activity from February 2018.

In recent months, we've seen some monumental deals take place, certainly not excluding last month. And despite this month being a bit less noteworthy in terms of the deals that took place, there's plenty to recap.

As always, we'll take a broad overview of the month as a whole, look at the high-profile deals of the month, the media deals of the month, and then conclude with the announcements and rumors - what is going to happen, or what could potentially happen.

This is our recap of February 2018's advertising mergers and acquisitions:
February 2018 Summary
Activity was slower for the month of February with only 70 deals completed, compared to 101 last month. In fact, February has traditionally been a slow month for MediaRadar's M&A tracking.

This month's deals total a disclosed value just south of $37 billion. The largest deal of the month was the $9.3 billion merger between home construction companies Lennar Corporation and CalAtlantic.

(NOTE: All numbers in the summary section are based on publicly available disclosures. Not all financial terms are made public, therefore actual totals are likely higher.)
High Profile Deals of the Month

BroadSoft Acquired by Cisco
Cisco System, Inc. (NASDAQ: CSCO) has completed its acquisition of BroadSoft Inc. (NASDAQ: BSFT) for approximately $1.9 billion. The addition of BroadSoft's cloud calling and contact solutions will reinforce Cisco's cloud strategy and collaboration portfolio.
(More details on Cisco.com)

Hanesbrands Acquires Bras N Things
HanesBrands (NYSE: HBI), a manufacturer and marketer of underwear, intimate apparel and activewear, has completed its acquisition of Bras N Things in a deal valued at $400 million.

Bras N Things is a retailer of intimate apparel in Australia, New Zealand and South Africa with annual sales of approximately $140 million.

(More details on BusinessWire)

CalAtlantic Group merges with Lennar
Lennar Corporation (NYSE: LEN) has finalized its merger with CalAtlantic Group, Inc. (NYSE: CAA) for a total value of $9.3 billion.

CalAtlantic Group will operate as a subsidiary of Lennar. Following this transaction, the combined company is now the largest home builder in the US in terms of revenue.

(More details on inman)

Regal Entertainment Group Acquired by Cineworld Group PLC
Cineworld Group plc (LON: CINE), the second largest cinema operator in Europe, has acquired U.S.-based Regal Entertainment Group (NYSE: RGC) for $3.6 billion.

The acquisition will bring Cineworld's global operations to 10 countries and allow Cineworld access to the North American market. Combined, the companies will have more power to compete with Dalian Wanda Group's AMC Entertainment which has the largest share of the American theater market.

(More details on Variety)

Arby's Closes Acquisition of Buffalo Wild Wings, Rebrands Parent Company
Arby's Restaurant Group Inc. has acquired Buffalo Wild Wings Inc. (NASDAQ: BWLD) in a $2.9 billion takeover.

Arby's Restaurant Group, Inc. has also rebranded to Inspire Brands, Inc. which is the new parent for Arby's, Buffalo Wild Wings, and R Taco brand restaurants. Inspire now operates more than 1,700 locations and 2,900 franchise units.

(More details on Franchise Times and Forbes)
Media Deals

tronc, Inc. acquires BestReviews
tronc, Inc. (NASDAQ:TRNC), an American print and online media publishing company, announced that it has acquired a majority ownership stake in BestReviews, an online product review company.

According to tronc's CEO Justin Dearborn, BestReviews "deep product research" information will strengthen and optimize tronc's digital properties and e-commerce offering.

(More details on GlobeNewsWire)

Los Angeles Times and San Diego Union-Tribune Acquired by Nant Capital
Billionaire Patrick Soon-Shiong, through his private equity firm Nant Capital LLC, has acquired the Los Angeles Times and its sister newspaper, the San Diego Union-Tribune for $500 million.

The deal will return The Times to local ownership and also allow it to fully repay its outstanding debt.

(More details on Variety)

For Rent Media Solutions Acquired by CoStar Group, Inc.
Commercial real estate information company, CoStar Group, Inc., has acquired For Rent Media Solutions for $350 million in cash and $35 million in stock.

ForRent, a rental property website, will join the Apartments.com network. The acquisition, the latest for CoStar following acquisitions of Apartments.com, LoopNet Inc. and LandWatch.com, continues a trend of using acquisitions to cement the company's leadership position in the industry.

(More details on The Motley Fool and Washington Business Journal)
Rumors and Announcements
UPDATE: AT&T Continues Fight With Feds Over Time Warner Acquisition
Following the Department of Justice's lawsuit to stop AT&T's $85 billion acquisition of Time Warner, rumors swirled that the reason for the push back was due to President Donald Trump's ongoing feud with CNN, a Time Warner company.

As part of their defense, AT&T sought documents between the White House and the Antitrust division of the DOJ. In a blow to their case, a US district judge determined that AT&T had not "establish[ed] that this enforcement action was selective" and denied their request.

(More details on USA Today)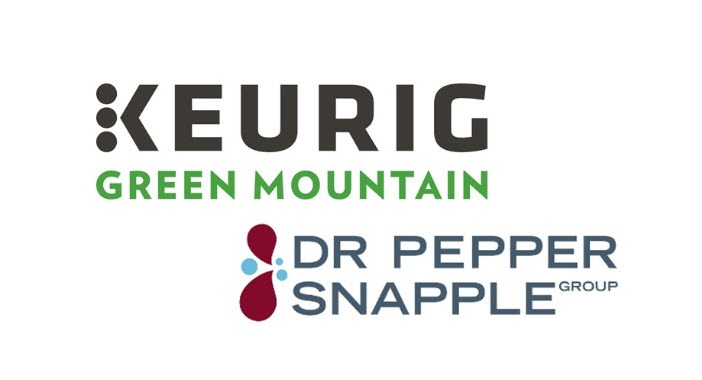 ANNOUNCED: Dr. Pepper Snapple Group Inc. announced plans to merge with Keurig Green Mountain
Dr Pepper Snapple Group (NYSE: DPS) is merging with Keurig Green Mountain to create a beverage giant with an estimated $11 billion in annual revenue.

The combined company will be called Keurig Dr Pepper and forge a path for investment firm JAB Holding Company, current owner of Keurig Green Mountain, to be a major distributor of drinks in the U.S.

(More details on USA Today and CNBC)

UPDATE: Comcast engaged in bidding war with Disney/Fox over Sky
After losing the bidding war over 21st Century Fox (NASDAQ: FOX) to Disney (NYSE: DIS) at the end of last year, Comcast (NASDAQ: CMCSA) recently made a $31 billion bid for European pay-TV group Sky Plc, an attempt to outbid Fox by 16%.

According to recode, Sky is considered an important international asset to Disney, so a higher bid from Disney via Fox is expected.

(More details on recode)